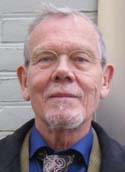 Troels Kardel

Steno, hans videnskab og metode

Vilhelm Maar's scholarly edition from 1910, the Nicolai Stenonis Opera Philosophica, is still the foundation for the study of Niels Stensen's scientific works in their original languages, Latin, one is in French and two small works were published later in Italian. Gustav Scherz's Niels Stensen, eine Biographie, for 25 years the most exhaustive existing biography, provides the documentation that lies behind the author's contribution on Stensen in the Dictionary of Scientific Biography. Both editions came out in small numbers, the biography from a mainly religious publisher in the former GDR. It would be of little service just to make re-editions or to provide access on the web, since only few readers today master the Latin sufficiently enough to study Maar's edition of Stensen; or read German well enough to study Scherz with benefit.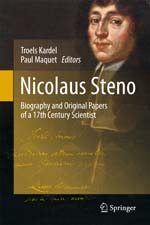 We present here what was missing, English translations of all Stensen's printed scientific works, transcripts of most works in original languages, and of the first volume in Scherz's biography that deals with genealogy, youth, education, and achievements as a scientist. Scherz's volume 2 deals with Stensen as a Catholic bishop in Northern Germany between 1677-1686. That volume and Stensen's theological writings await a new team to take over.

(From the preface to T. Kardel and Paul Maquet (ed./transl.), Nicolaus Steno - Biography and Original Papers of a 17th Century Scientist).
tirsdag, den 11. december 2012, kl. 17.00