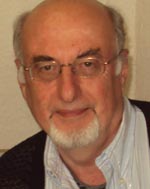 Professor Gert Schubring,
Universität Bielefeld and
Universidade Federal do Rio de Janeiro:
Editing the correspondence Jacobi – Dirichlet and of Weierstraß
The talk will report about two on-going projects of publishing scientific correspondences from Nachlässe of German mathematicians: the letters from Jacobi to Dirichlet, from one of the Dirichlet Nachlässe, covering the period 1829 to 1845, and the extant correspondences in the Weierstraß Nachlass, covering the period from the 1860s to the 1880s. Both collections are of unequal size, evidently, but both contain highly telling and interesting letters. Beyond biographical aspects and information about personal relations and affairs of the scientific community, the correspondents discuss in the letters a wide range of mathematical topics, thus documenting what were the issues at stake in mathematical research in those periods, nationally and internationally.

The figure shows the end of Jacobi's last letter to Dirichlet.



tirsdag, den 3. december, 2013, kl. 17.00